LIP FREAK
BRAND AWARENESS/SALES & MARKETING STRATEGY-
SEPTEMBER 2017 through JANUARY 2019
LA based, all natural cosmetics company Doctor Lip Bang's seeks brand awareness in anticipation of their upcoming color launch in September 2017. Strategy includes website re-vamp, influencer outreach, and marketing campaign.
JIM MCKENZIE
BRANDED EVENT PLANNING & PUBLICITY STRATEGY - JUNE 2016
DIGITAL MARKETING- ONGOING
After the success of The Scarecrow, surrealist artist Jim McKenzie continued to document his process in a stop-motion video which we released a few months after his latest piece. Most recently, a premiere night of "The Monster's Mother" was held in Santa Monica, CA. The video was then posted online where it has gained over 2 million views.
In 2016, McKenzie wanted to ensure a magical experience for his core fans, potential collectors, and friends attending his debut art show at Copro Gallery in Santa Monica, CA while creating an avenue for new fans and followers to discover his artwork.
SOCIAL MEDIA HYPE
Developed a calendar to release professional images of WIP via social media. Released an art show trailer a month prior to opening night. #LostMagic was used to promote the show's run.
PERSONALIZED TOUCH
Handled guest list of art collectors, reviewers, and other press for a special VIP viewing prior to public reception. Sent custom art focused gold-foiled invitations with logo wax seal.
EVENT COORDINATION
Opening night included an open bar, customized cake based on McKenzie's artwork, light fare, custom wall backdrop for selfies, professional photographers and a videographer to shoot the second half of "The Scarecrow" footage which we released the following Monday to maintain the excitement for
the remainder of the show's run.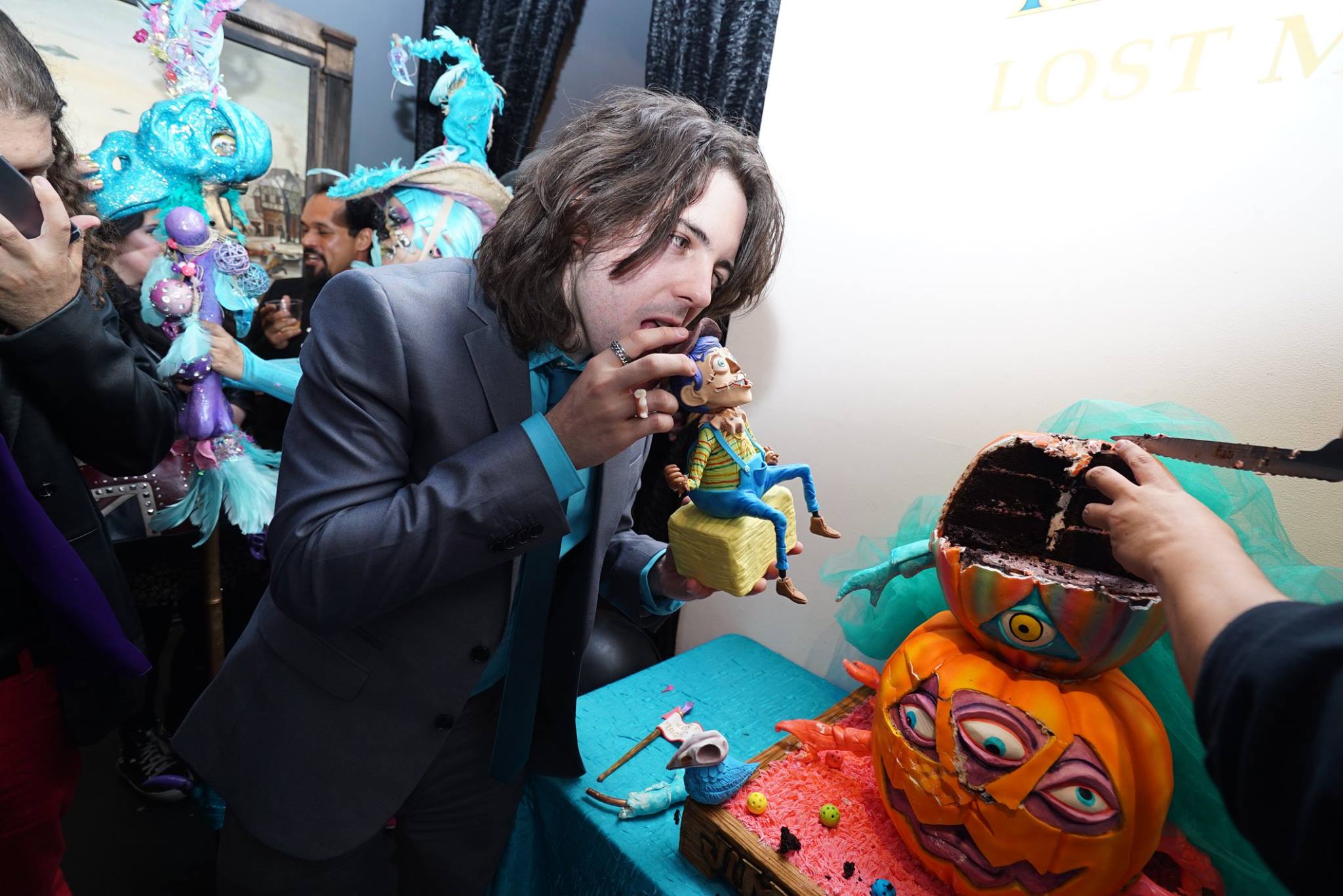 KEEP THE HYPE ALIVE
"The Scarecrow", a video that follows the two-year creation process of McKenzie's signature piece, was released on VICE's The Creators Project following his art show's opening. It went viral with over 20 million views on numerous other digital outlets securing new exposure internationally, an audience for branded product, and interest from producers and film production companies.
Follow his work on Instagram @JimMcKenzie and www.jimmckenzie.net
SELECT PRESS
SAMUEL LIGON
LITERARY DIGITAL PUBLICITY & BOOK TOUR - APRIL 2016
Author Samuel Ligon was looking for some publicity help with the release of not one but two books out from two different presses in the same month—his third novel and a short story collection/artbook.
SOCIAL MEDIA
Twitter/FB/Instagram images were created for Wonderland with images of the artwork and memorable quotes from the short stories they depict. Reached out to key influencers in social media for reviews.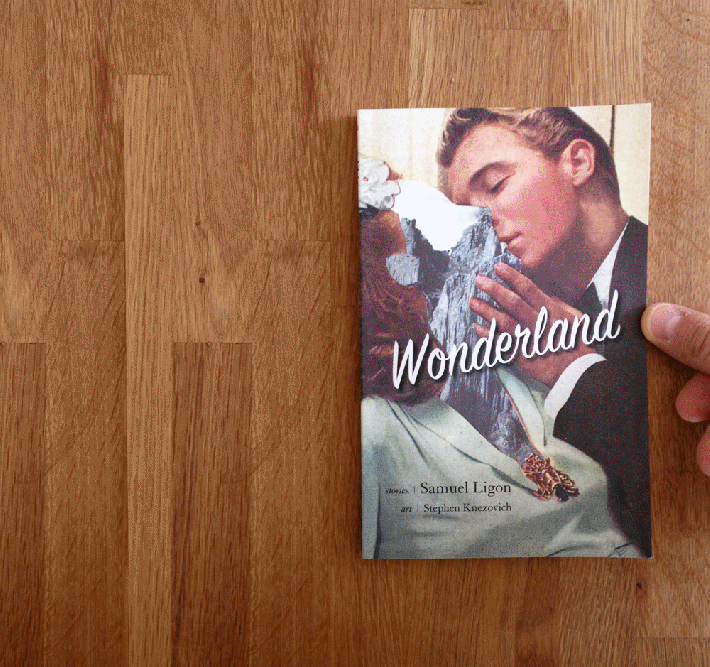 THE PROSE BOWL
NON-PROFIT OUTREACH & FUNDRAISING - FEBRUARY 2016
THE PROSE BOWL is an up-and-coming reading series for emerging writers co-founded by Christopher Green and John Hague. The founders were looking for ways to spread the word, engage with their audience, and raise a little cash.
AUDIENCE ENGAGEMENT
The Prose Bowl is dedicated to emerging writers. That includes providing them with advice they might not otherwise have access to. How could Prose Bowl keep engaging with their writers in between monthly shows? The Prose Cast? podcast was developed and guest authors, literary agents, and editors shared their thoughts in a laid back environment.

Featured Guests on The Prose Cast? included Kaitlyn Greenidge (We Love You Charlie Freeman), Douglas Kennedy (The Moment), Omar Musa (Here Come The Dogs), Blair Beusman (Literary Hub), Lucinda Blumenfeld (Literary Agent), among others.

OUTREACH THROUGH SHOW DEVELOPMENT
We added a guest judge who is an established part of the literary community to provide feedback to the show's participants and interact with the audience after the show.
KICKSTARTER CAMPAIGN
Advised on effective incentives for crowd-funding efforts. The campaign was successful and enough funds were raised to buy a new soundboard for The Prose Cast and to coordinate a "Super Prose Bowl" show which features finalists from the first year's run battling for the ultimate title.